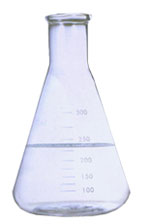 Specification/Model:95%
α-pinene is distillated by Gum turpentine .

1. Properties & Uses:α-pinene is one kind of natural essential oil, with special chemical activity. It is the material of synthetic camphor, synthetic flavor, synthetic resin, pharmaceutical intermediate & organic synthetic industry.
2. Packing:
53/58gallon galvanized iron drum: net wt.:175kg/190kg
Packing specified by customers
Kept in a dry,ventilated and cool place.Stow away from fire.
3. Technical index:

| | |
| --- | --- |
| Name | Index |
| Appearance | transparent, without impurities & suspension |
| Color(Pt-Co) | 35 max |
| Relative density (d420) | 0.855 - 0.865 |
| Refractive index (nD20) | 1.4640 - 1.4680 |
| Acid value mgKOH / g | 0.5 max |
| Moisture % | 0.1 max |
| Involatile matter % | 1 max |
| Solubility ( 80% ethanol ) V/V | 16 min |
| Assay % (chromatography) | 95 min |